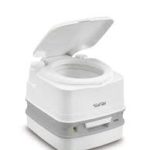 Thetford Porta Potti Qube 335
This Porta Potti 335 is a compact portable toilet which fits in snuggly to the base cupboard of your campervan. Convenient for wild camping and emergency use - especially when travelling with young children. £25 per hire.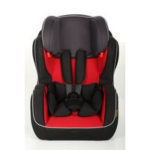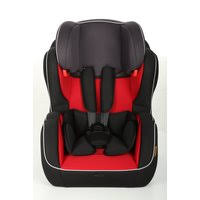 Halford Group 123 Child Car Seats
Safe, simple to use and comfortable child car seats for children aged 9mths to 12yrs (9kg-36kg).
5-point harness, side impact protection and crash tested to the highest standard.
£15 per hire, per seat.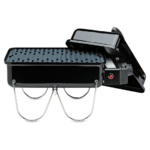 BBQ
For all your outdoor cooking needs! This Weber Go-Anywhere BBQ can be used in addition to your campervans 2-hob burners to enjoy the outdoor, glamping feel in the summer months. Perfect for cooking for 4. £25 per hire including 1 x gas cylinder. £5 for additional gas cylinders.
Bike Hire
Explore Scotland by road in your Campsie Campervan. Cycle Scotland by trail on your bike. Hire your campervan, bikes and bike racks here.
Campsie Campers are now offering mountain bike hire to compliment your VW Campervan adventure.
Frame: Lightweight aluminium means easier handling on the toughest of trails.
Forks: Front suspension with 100mm travel and adjustable stiffness keeps you rolling over all terrains
Gears: 24 Speed Shimano gears provide smooth changing as you move from flat to hills
Brakes: Mechanical disc brakes give reliable braking whatever the weather
Wheels: Large 27.5" wheels with double wall rims are strong and reliable
Women's Carrera Mountain Bike
3 night hire £ 15.00
7 night hire £ 35.00
10 nights + £ 50.00
All hires include a helmet
Men's Mountain Bike
3 night hire £ 15.00
7 night hire £ 35.00
10 nights + £ 50.00
All hires include a helmet
Bike Rack
Carry up to 4 bikes
£ 25.00 per hire