Low Season
Nov / December / Jan / Feb
£80 per night
Minumum 3 nights
Mid Season
Mar / April / May/ Oct
£90 per night
Minimum 3 nights
Peak Season
June / July / August / Sept
£120 per night
Week Hire {7 nights) only £800
(Week hire minimum through this period)
Please check availability below. If you wish to book please check the dates are available for the Campervan and send us an email and we will get back to you. Collection time after 2pm. Return time is 11am.  We can sometimes be more flexible with collection/drop off times, but this depends on whether there are hires before or after yours.
Scottie
VW T6 Campervan
2000cc Manual
Air conditioning
Diesel Night Heater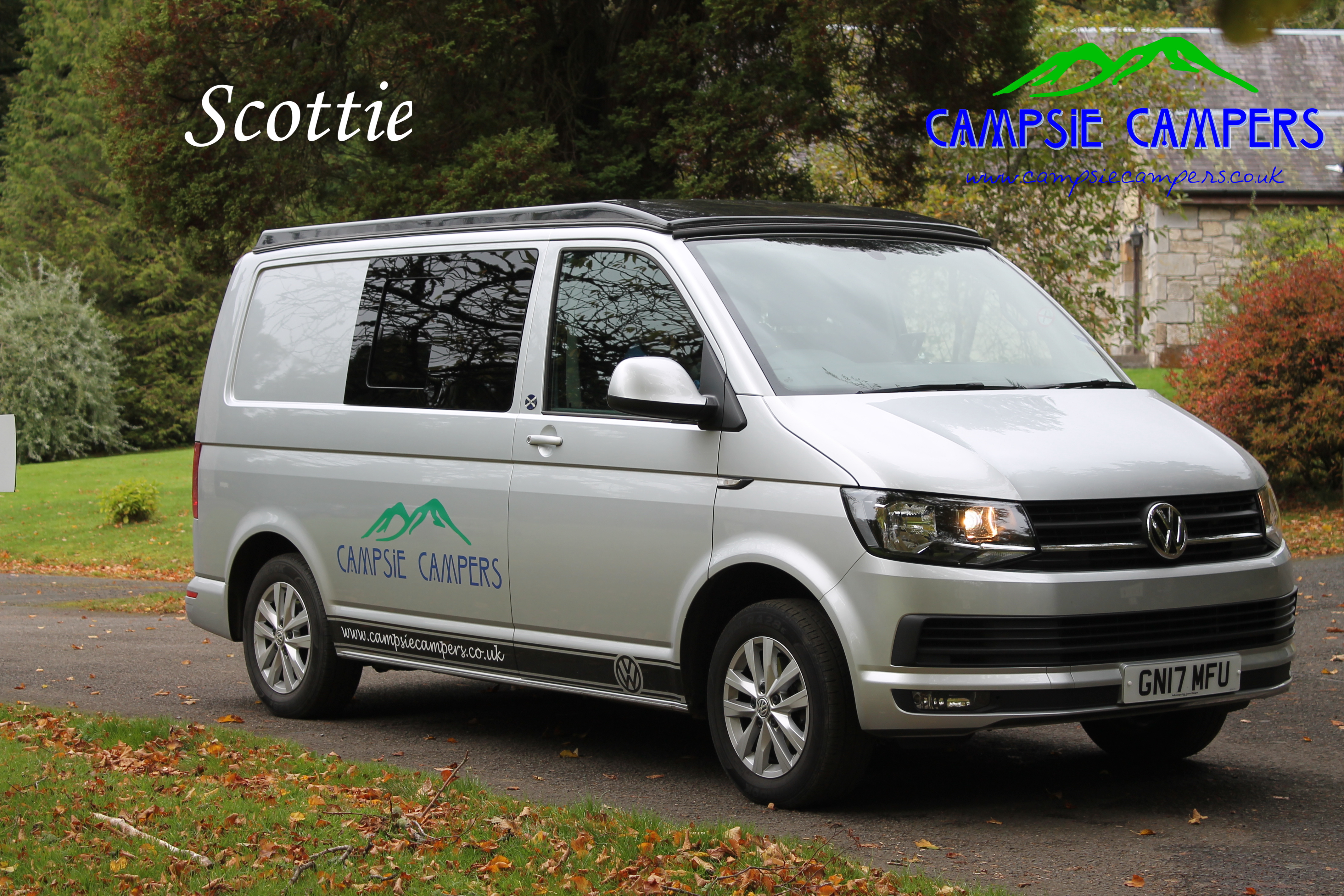 Robbie
VW T6 Campervan
2000cc Manual
Air conditioning
Diesel Night Heater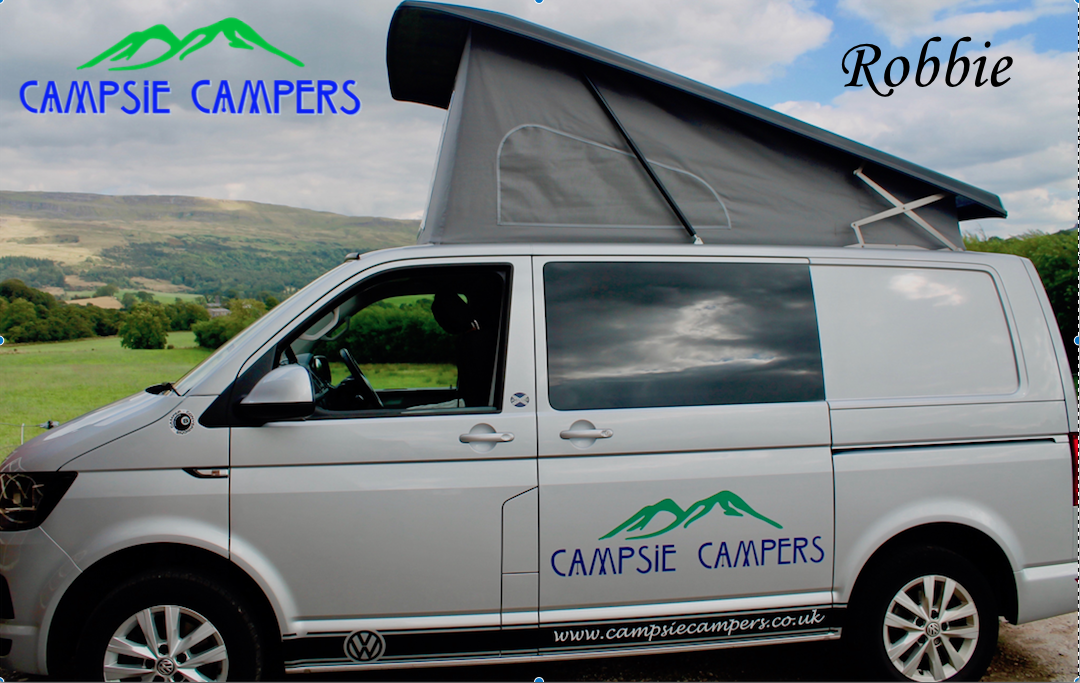 Jimmie
VW T6 Hightop Campervan
2000cc Manual
Diesel night heater
For couples or for 2 adults/2 children (Up to 140cms tall)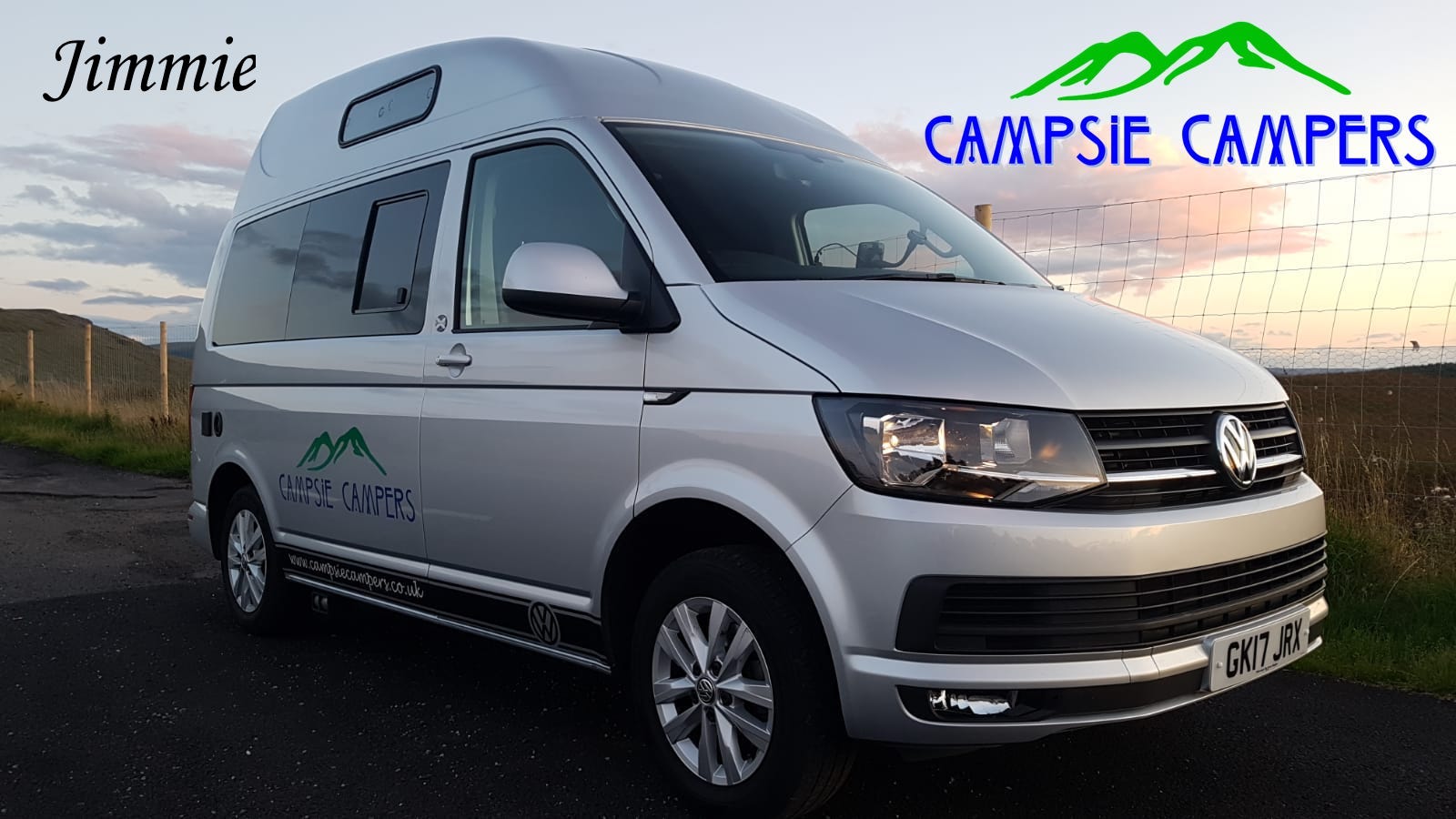 Lassie
VW T5 Campervan
2000cc Manual
Dedicated Dog Friendly Vehicle
Gas night heater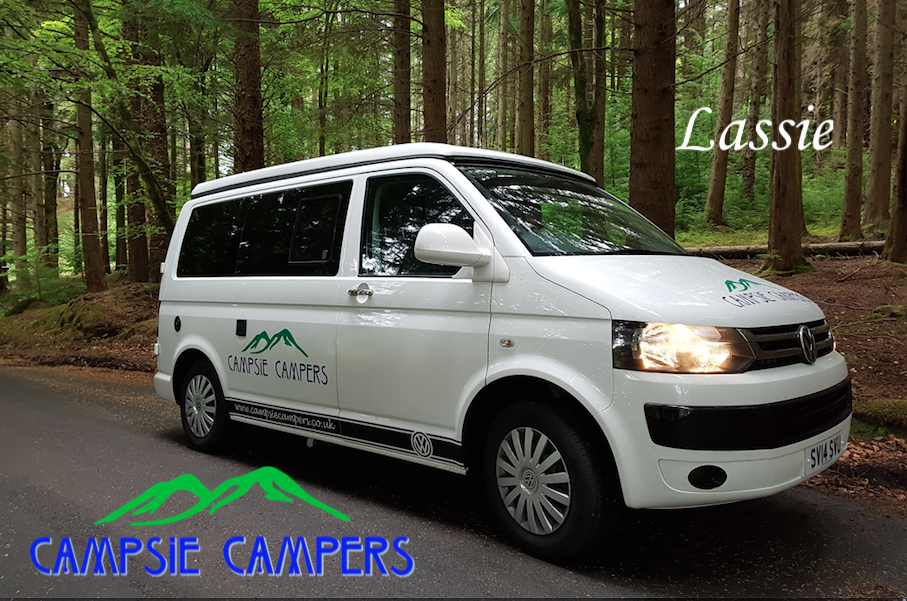 Flexible hiring.
Campsie Campers strive to be as flexible as possible when it comes to when you can hire one of our late model VW Campervans. Collections/Returns can occur on any day of the week. Collections are from 2pm and returns are by 11am. Sometimes we can be more flexible depending on whether we have another client booking for the Campervan. Please enquire if you have special requests.
How to hire
Check the availability on the calendars to see if there is a space available. Then you can fill out the form below to enquire. We can answer any questions you may have and provide you with a quotation for the period you have indicated.
I want to book. What happens next?
Once you have approved the quotation and we have discussed all details regarding whether you need collection/drop off, we send you an invoice. A 25% deposit is required on receipt of the invoice to secure the booking. The balance is due 4 weeks prior to collection.
It is highly recommended that you pay the deposit as soon as receiving our invoice as we will only confirm your booking once we have received this payment. We can receive several enquiries for similar dates at the same time, so we work on the basis that the deposit secures the booking. Some people act quickly and make a decision there and then, whereas other may take a few weeks to decide. As we hope you can understand, our business relies on ensuring our vehicles are hired to capacity and we need to prioritise clients that pay the deposit.
What do we need from you?
Once we confirm a booking we require some further information from you. For UK clients, our insurers require a drivers licence check from the DVLA for anyone who will be driving the Campervan. This needs to be sent to us 1 week prior to your hire. We will send a reminder with a link to the DVLA site. We cannot hire to any person that has 6 or more points on their licence at time of hire.
For all clients, we also need proof of address.This can be in the form of a copy of a bank statement/utility bill that links the hirer to the address.